In South Africa, there's a triple threat streaming war between Netflix, DStv, and none other than Showmax. The South African service has shown to be quite a competitor in terms of quality content and live sports. However, it's not available everywhere.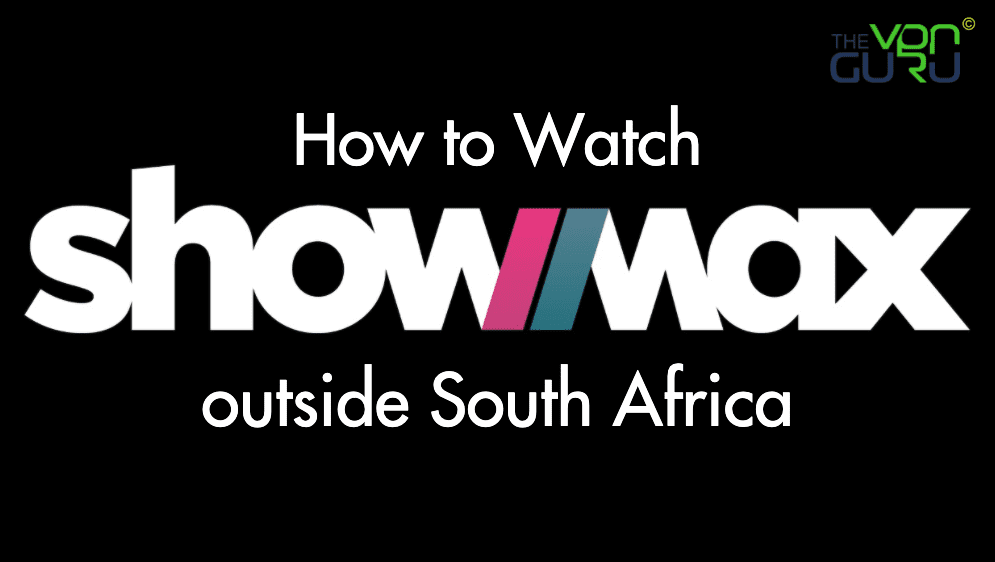 Due to geo-restrictions and one tough proxy blocker, ex-pats and viewers in the US, Canada, Australia, Germany, or elsewhere abroad have no access to the channel's rich library.
Well, we're going to change today. Here's how you can watch Showmax anywhere in the world.
Showmax Anywhere – Quick Guide
Time needed: 4 minutes
No time to waste. The following steps will get you Showmax outside South Africa in about 4 minutes:
Subscribe to a reputable VPN service that has servers in South Africa.

We tested several VPNs, but we highly recommend BulletVPN for the task.

Next, download and install the BulletVPN application on your device.

There are dedicated clients on almost any major operating system available.

Activate the app and sign in with your VPN credentials.

Once in, open the server list.

Connect to a South African server.

BulletVPN has 15 servers in South Africa. We tested the DStv-dedicated servers, they work just fine.

Wait for the VPN to establish a connection and launch Showmax.

We'll show you how to get Showmax on any supported device in a step-by-step walkthrough.

Sign in with your Showmax account.

If you don't have one, follow the guide below to learn how to create a free Showmax account.

Stream Showmax anywhere in the world with BulletVPN.

Here's the end result.

Watch Showmax Anywhere – Full Guide
We have a lot more to cover. Check this in-depth walkthrough to learn everything about Showmax and how you can watch it wherever you are:
The Requirements
To unblock Showmax outside South Africa, the following are required:
A BulletVPN subscription.
Showmax account.
Showmax-supported device.
Showmax's Availability
Showmax has reached global status by expanding its reach to several countries across the world. As of now, Showmax is available in around 36 countries in Africa and the following countries abroad:
Andorra
Australia
Austria
Belgium
Denmark
Finland
France
Germany
Greece
Iceland
Indonesia
Ireland
Italy
Liechtenstein
Luxembourg
Malta
Monaco
Netherlands
New Zealand
Norway
Portugal
San Marino
Spain
Sweden
Switzerland
United Kingdom
With all these countries combined, we can confirm that Showmax is accessible in more than 65 countries globally. However, as the service is available, not all of its content is.
As a matter of fact, Showmax applies geo-blocking, assigning specific catalogs to each and every country on the list above.
The channel examines a user's IP address to determine his/her location. If the user is in a supported country, Showmax will present the corresponding library.
Is Showmax Available in My Country?
Geo-blocking comes in several forms, especially with a channel that's available in 65 countries. We explained how Showmax distributes its content according to the region you reside in.
However, if you're not within a supported country, the end result is totally different. Once the channel determines that you're in a country where its services are not distributed, one of the following error messages will appear:
"Showmax is not yet available in Canada."
"Oops…Video is not available. [PLA1001]"
"We don't have any content to display here."
"Oops… An unexpected error occurred. Please try again later. [STV1001]"
"Oops… Content unavailable or not found. [CAT1005]"
The first error shows that Showmax can definitely determine your physical location. In other words, the country presented in the error will vary according to the user's whereabouts.
Now, so far, the South African catalog is the richest and it's the one we're going to be unblocking today in this guide. That's why we used a South African server in the steps provided above.
Showmax – The VPN Blocking Nightmare
A lot of users might state how easy it is to circumvent the geo-restrictions applied by Showmax. However, as of 2020, it's not a simple task anymore. Showmax has started blocking VPN providers (even the top ones in the industry).
To be exact, we examined South African servers using a couple of big VPN names, all to no avail. Showmax kept blocking our attempt as it has determined that our traffic was coming from a Virtual Private Network's server.
The moment we visited the website, this proxy error appeared:
"Connection Not Allowed. Proxy or unblocking service detected. Please disable and try again."
This is a huge problem because, as we mentioned, the best in the VPN business has fallen victim to this blocking mechanism.
One would wonder if there's any service that can unblock the channel now. Well, wonder no more. The first thing you need to do is avoid using free VPNs.
They definitely cannot unblock the channel and they'll do you more harm than good as they share your information with third-party countries.
We recommended BulletVPN for the job and the next section will shed more light on the matter.
What A VPN Does!
A Virtual Private Network is a tool that applies extra security and anonymity to a user's browsing activities. With military-grade encryption and top-notch privacy features, web surfing has never been any safer.
However, another thing a VPN is capable of is faking the connected individual's location. No, it's not how a fake GPS works.
A VPN reroutes the users' traffic through a server in a country of their choosing. Once connected, the VPN assigns them an IP address in the region, marking them as current virtual residents there.
As a result, they'll be able to access any restricted channel/website in the territory no matter where they physically reside.
For example, if they connect to a South African server, they get an IP address in South Africa, gaining access to the likes of Showmax, DStv, and other South African services wherever they may be.
As seen in the steps above, BulletVPN managed to bypass the VPN blocking technique Showmax is using now. The screen is black because of copyright laws.
It's called HDCP (High-bandwidth Digital Content Protection), – a system designed to prevent the unauthorized copying of digital video content just like what Netflix, Disney Plus, and Hulu apply.
Moreover, BulletVPN has a 30-day refund policy in case you want to take the service for a test drive without having to worry about the money you paid.
Showmax Unblocked – Smart DNS Alternative
Smart DNS proxy is a means to bypass regional restrictions without losing the speed aspect. Whenever a user connects to a VPN (All of them), a drop in the connection speed occurs.
A VPN reroutes user traffic and encrypts it. This takes a toll on the connection speed and if the VPN doesn't optimize its servers enough, it could ruin the whole streaming experience.
BulletVPN and Unlocator do offer servers capable of maintaining perfect speeds, allowing users to stream content in UHD. However, some of us are very picky, which brings us to Smart DNS:
Both of the services offer Smart DNS proxies, which reroute some of the user's traffic without changing their IP address or encrypting their data. While that sacrifices the added security, it does allow streaming at maximum speed.
Smart DNS can also be configured on almost any device out there. That includes PC, Mac, iOS, Android, Apple TV, Chromecast, Amazon Fire Stick, Smart TVs, and more.
Since Smart DNS doesn't change one's IP address, the user can navigate between their local channels and geo-restricted ones simultaneously.
BulletVPN offers one of the best Smart DNS services in the industry. It has a 1-day free trial that allows you to test the technology by submitting your email address only.
If you wish to unblock restricted channels without the need for an extra layer of security, BulletVPN's Smart DNS is your choice.
On the other hand, if you're a security-minded user, you're better off with the VPN option. Both VPN and Smart DNS are included in the same subscription plan.
How to Create a Showmax Account Outside South Africa
Now that you have a VPN subscription, here's how you can create a free Showmax account no matter where you are:
First, launch the BulletVPN app and connect to a South African server.
Head over to https://showmax.com/
On the top right of the corner, click on Sign Up.
Select Create Account and enter your email and password. )Phone number is optional, so skip it).
Next, tap on Create New Account.
You now have a Showmax account and you can watch select shows and movies for free.
Please note that once you create your account, you'll be redirected to the plans page. If you wish to access live content and a huge library of shows and movies, you should opt for either Showmax or Showmax Pro.
Get Showmax on Any Device Outside South Africa
With a VPN subscription and a Showmax account, you can now proceed to get Showmax on your streaming platform. If you don't know how to do so, follow the steps below:
Apple TV
To get Showmax on Apple TV, you must first establish a VPN connection on your router (South African Server). You can also configure Smart DNS on Apple TV.
Next, change your Apple TV's region to South Africa and get the Showmax app. Now, you can sign in with your account and watch your favorite shows and sports wherever you may be.
Android
If you're using an Android mobile, tablet, or Sony Bravia TV, you can easily download the BulletVPN app from Google Play Store.
Once the app is installed, connect to a South African server and change the Play Store's region to South Africa. Next, get the Showmax, sign in, and enjoy live streaming anywhere.
Desktop
Watching Showmax on PC or Mac is an easy task. All you have to do is install the BulletVPN application on your device and connect to a South African server.
Next, visit Showmax's official website and sign in with your account. There you have it. You can now stream Showmax wherever you are.
Smart TV
If you happen to own a Samsung or LG Smart TV, getting Showmax requires little effort. What you need to do is set a VPN connection on your router (South African Server) or configure Smart DNS on your TV.
After that, switch your TV store's region to South Africa and download the Showmax app:
Once the app is installed, launch it, and sign in with your account. Finally, play your video and enjoy.
Chromecast
Installing apps on Chromecast overseas is kind of impossible, but it's definitely manageable. To get Showmax, you must install a VPN or configure Smart DNS on your router.
After that, download and install the Showmax app on your Android or iOS device then sign in. As your final step, click on a video and hit the cast button.
You can now stream Showmax on your TV through your Chromecast device.
PS/Xbox
PlayStation and Xbox are both supported platforms. However, Showmax cannot be found on PlayStation if the user resides outside of South Africa.
To get Showmax on either of the consoles, you must first install the VPN on your router and establish a South African VPN connection.
You can also configure Smart DNS on your PS4 or Xbox. After that, change the consoles' region to South Africa and download the Showmax app:
Finally, launch Showmax, sign in with your account, and stream away.
iOS
Do you use your iPhone or iPad to stream content? Then you should learn how to get Showmax on your iOS device.
Your first step should be to download the BulletVPN app and connect to a South African server. Next, change your Apple Store's region to South Africa and get the Showmax app.
Now, launch Showmax and sign in. Enjoy the best premium content anywhere.
Showmax Anywhere – Frequently Asked Questions
We've answered most of your questions above. However, there's a lot more to learn about Showmax, which is why we've included this FAQ section:
What Series Can I Watch on Showmax?
Showmax has a lot to offer in terms of content. You can find shows such as the following within its rich library:
Motherland
Insecure
Gomora
Devils
Billions
Halcyon
The Plot Against America
The River
Stitchers
Rick and Morty
The Magicians
The Outsider
Westworld
Ray Donovan
Game of Thrones
Suits
The Planets
Downton Abbey
OJ: Made in America
What Soccer Leagues Can I Watch on Showmax?
If you opt for Showmax Pro, you'll be able to stream live games from Premier League, La Liga, Serie A, and the Champions League.
What Devices Can I Watch Showmax On?
Aside from Showmax's rich content library, the service is available on a wide range of streaming devices. That includes:
PC
Mac
Android
iOS
Apple TV
Android TV
Smart TV
Chromecast
DStv Explora (South Africa, Kenya, Nigeria only)
Xbox One
PlayStation 4 (South Africa Only)
Showmax has a Free Tier in which you can stream select titles without having to subscribe to Showmax or Showtime Pro.
Can Any VPN Unblock Showmax?
The answer is no. According to our tests, BulletVPN is the only VPN capable of accessing Showmax outside South Africa.
Why Should I Choose Showmax South Africa?
Due to copyright reasons, Showmax assigns different catalogs to its supported country. The South African library is the richest, so connecting to a South African server is your best option.
Can I Access Showmax Premium for Free?
If you opt for Showmax (R39/month), you can benefit from a 14-day free trial.
Where is Showmax Available?
The popular channel is available in more than 65 countries, including South Africa, Australia, New Zealand, and Europe.
Why Can't I Find Showmax on My PlayStation?
Even if you're in a country where Showmax is available, the channel's app can only be accessed on PlayStation if you reside in South Africa.
Showmax Anywhere – Final Words
Millions of people use VPN every day to unblock geo-blocked streaming sites like Showmax outside South Africa around the world.
Surely there is a learning curve involved, but that is not something you should be overly worried about, even if you are not that tech-savvy.
With a VPN, getting around restrictions and accessing the internet the way it is meant to be is easy. Now, let us know how your experience was with Showmax in the comments below. Also, if you have any more questions, drop them there as well.