Dear UK expats, have you moved to Greece only to find that your favorite channels are blocked? Do you miss your access to Channel 5 or the BBC? Don't worry, there are two tools you can use to unblock UK channels in Greece within minutes, and I'm going to tell you everything you need to know about them.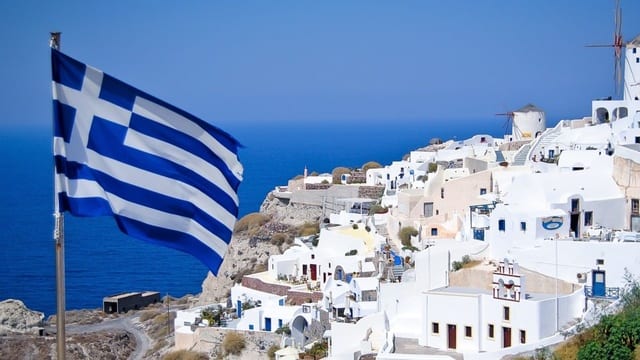 Accessing UK Channels in Greece?
No, most UK Channels are available in the UK. That means unless you live in the UK, you won't have access to its channels. Copyright laws are the reason behind restrictions. The channel itself has nothing to do with the unblocking. To comply with international copyright laws, content providers, for example, impose IP-bans on non-UK IPs.
The good news is we have two tools that can bypass those restrictions from anywhere in the world, even Greece!
Most Popular UK Channels
Here's a list of the channels British expats and tourists spending time overseas want to stream the most online:
Watch UK Channels in Greece – VPN
The first online tool you can make use of to access UK channels in Greece is a VPN, Virtual Private Network.
A VPN is an online cybersecurity service that:
Encrypts and protects your data from third parties and attacks.
Re-routes your online traffic through its highly secure servers.
Simply put, a VPN secures your data and ensures that your connection remains private. The cool thing about VPNs, though, is that they end up changing your public IP address as well. When your online traffic travels through that server in a different country, your public IP changes to match the location of your connected server. This way, VPNs also act as powerful IP spoofing tools for cord-cutters across the globe.
Unblock UK Channels – Steps
Here's how you can use a VPN to watch UK channels in Greece:
Get yourself a trusted VPN provider.
Download, then install the VPN app that is compatible with your streaming device. Generally, you'll find apps for Windows, iOS, macOS, and Android. With top tear VPNs, you'll also be able to find apps for Smart TVs, Kodi, Ruko, PS4, Xbox One, and others.
Start the app and connect to a server in the UK.
Go to the channel you want to watch and enjoy your programs!
Now, all that's left for you is to figure out is which provider you should select. We've got your back on this one as well:
Best VPN for Greece
Security expert, Charles has done the research and managed to come up with a list of VPNs that work perfectly for Greece. His top choice went to ExpressVPN for its quality service, excellent customer support, and wide-ranged server network.
It also happens to have a fantastic 30-day refund policy. This way, you can give the service a try for a whole month before you commit. Yes, the guarantee is "no questions asked. In case you're not a fan of ExpressVPN, you can check out these VPN providers instead:
Watch UK Channels in Greece with a Smart DNS
Some people don't care much for a VPN's added security features. This is even truer in countries with generally slow connections, as VPNs do slow your internet down a bit. If you're one of those people, then you can employ a Smart DNS proxy instead. A Smart DNS proxy is an online service that grants you access to a specific list of blocked channels. Here's how a VPN differs from a Smart DNS proxy:
Smart DNS proxies need configuration. However, there are no apps you can download, to run it. Luckily, they usually have guides that can help any new-comer to set it all up.
They do not use encryptions, which means that a Smart DNS is not as secure as a VPN.
Because they don't re-route your traffic, Smart DNS proxies do not slow down your connection.
A Smart DNS will not function if your ISP uses transparent proxies or DNS hijacking.
Your IP will not change when using a Smart DNS. It does not spoof your public IP address.
Best Smart DNS for Greece
I suggest that you use Unlocator as your Smart DNS provider during your stay in Greece. There's a huge list of unblocked channels – with British content –  which it can grant you access to. If I'm not mistaken, Unlocator can unblock more than 200 channels.
The Danish company also offers straightforward guides to help beginners with the configuration process. You can also benefit from a  7-day free trial period without resorting to a credit card to re-activate it. You can make use of the 14-day refund period post the trial, which means you ensure that Unlocator works for you before you make any commitments.
Watch UK Channels in Greece – Final Thoughts
So that, ladies and gentlemen, is how you can unblock UK channels in Greece. Remember, using either a VPN or a Smart DNS will not help you skip any kind of registration fee required by your channel of choice. All these tools remove the geo-blocks and grant you access to the UK channels you want.
Do you have any other ways in which you can watch UK Channels in Greece? Share your suggestions in the comment section below.