Don't you just love how UEFA doesn't give fans a chance to rest before dropping more and more Champions League action? We just witnessed Manchester City as they snatched their first crown, and starting September 19th, we'll see them defend it. But the question is, how are we going to watch the Champions League?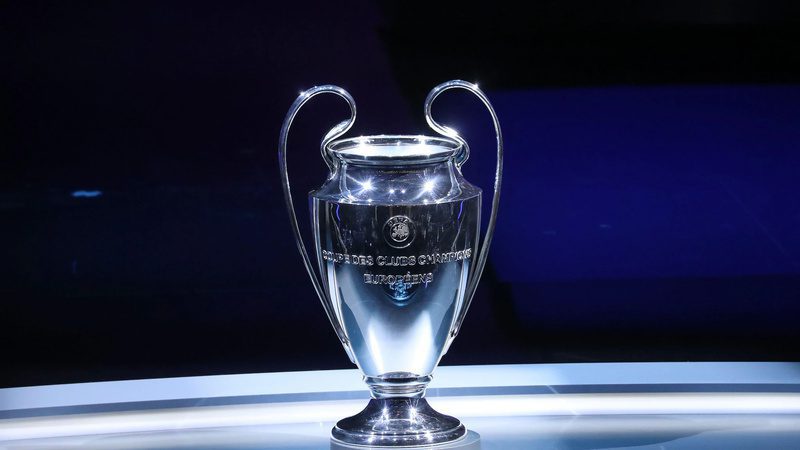 Such a huge event requires global broadcasting, and that's exactly what it has. However, some channels are pricey, while others are geo-restricted, which can be frustrating.
If you live in an area where no broadcast is available, we got you covered. If you don't want to use your local channel, we got you covered as well. Here's how you can watch the 2023/24 Champions League live anywhere.
Stream Champions League 2023/24 – Quick Steps
Time needed: 5 minutes
Get the VPN client.
Download and install the VPN application on your device.
Sign in with your account.
Submit your username and password.
Connect to a VPN server.
Select a server in the country where your chosen channel is available.
Launch the channel's app or website.
Sign in with your account. All the channels on the list require some sort of subscription.
Watch Champions League 2023/24 live.
Enjoy the best that soccer has to offer wherever you may be.
Watch Champions League Anywhere – The Full Guide
We have a lot more to discuss. If you want to know which channels are broadcasting the competition and how you can stream it anywhere, make sure to give this guide a quick read:
The Requirements
To stream the 2023/24 Champions League wherever you are, you'll need everything on the list below:
A reputable VPN service.
Any compatible streaming device.
A valid channel subscription.
The 69th Champions League – Official Streaming Channels
Despite its worldwide popularity, watching the UEFA Champions League is not as easy as you think it is. We know, we know, you have a lot of options to choose from, but it's not what it seems.
The channels listed below only operate inside their country of origin. You can see that we've mentioned the regions right next to each channel.
That said, check the channels broadcasting the 2023/24 Champions League, and we'll be explaining more about geo-restrictions below.
As we mentioned, this year's Champions League channel line-up is huge. But there's more than we were able to fit in the table above. For the full list, you can check UEFA's official website.
The 2023 Champions League – Global, yet Restricted
These streaming channels can determine your location by peeking at your IP address. If you don't have a valid IP according to the country the channel is in; you won't get access to its content.
For example, if you live outside the UK, you won't be holding a British IP address. That's when BT Sport blocks your streaming if you attempt to view anything.
Instead of your video, you'll receive the following error message:
"Sorry, this video is not available in your country."
Please note that the same goes for each channel on the list. Fortunately, you have this guide. If you follow the steps provided above, you can easily circumvent geo-restrictions, unblock your desired channel, and stream the 2023 Champions League anywhere.
VPN Explained!
Short for Virtual Private Network, this software can help you get around regional restrictions with ease. Basically, a VPN creates a private tunnel between your platform and the internet. All the data passing back and forth is entirely encrypted.
Once you connect to a VPN server, your traffic will appear to be coming from the region where the server is based.
For instance, if you connect to a US server, you'll appear as if you're a resident in The Land of the Free. Oh, you'll be getting a temporary US IP address as well.
Do you know what that means? Yeah, the likes of CBS Sports, TNT, HBO, and more US-based channels will be available for streaming despite you living abroad. This is what a VPN grants you:
Bypass Restrictions: You get to access hundreds of geo-restricted channels by connecting to a server in their respective countries.
Maintain Perfect Internet Speed: Your ISP throttles your internet connection. In case you don't know what that is, it's the sudden drop in your internet speed while browsing or streaming a video. With a VPN, you can avoid that.
Enhanced Security and Privacy: A VPN encrypts your data and shields it against any possible cyber threat. On the other hand, it hides your IP address making your internet browsing completely anonymous.
You might wonder which service can get the job done when it comes to streaming the Champions League. Well, look no more. ExpressVPN has been on top of this industry for quite some time. You get to access more than 160 server locations in over 90 countries.
The provider offers a 30-day refund policy as well. If you want to know more about what other reputable VPNs are there, check the table below.
How to Stream UEFA Champions League 2023/24 online – Smart DNS
Bypassing regional restrictions is not a VPN-exclusive job, to be honest. You can also unblock streaming services by using a Smart DNS service.
You see, Smart DNS is strictly for circumventing geo-blocks. It doesn't add an extra layer of security and doesn't hide your identity.
However, with it, you can maintain perfect speeds and get access to your local channels while bypassing restrictions.
That's because Smart DNS doesn't encrypt your data nor does it hide your IP address. All of the providers in the table above allow you to use Smart DNS as an alternative.
All you have to do is check which one suits you best and follow the setup guides on their websites.
The 69thChampions League
Do you want to know more about the 69th Champions League? Here's everything we've gathered so far:
When Will the 2023/24 Champions League Begin?
The competition is set to kick off on September 19th, 2023.
Can I Watch the Champions League for Free?
The only possible way that allows you to stream the competition for free would be Match TV. Just connect to a Russian server and start watching.
What Teams Are Participating in the 2023/24 Champions League?
The following teams have been confirmed to be qualified for the upcoming Champions League Tournament:
England: Manchester City, Arsenal, Manchester United, Newcastle United
Spain: Barcelona, Real Madrid, Atletico Madrid, Real Sociedad, Sevilla
Germany: Bayern Munich, Borussia Dortmund, RB Leipzig, Union Berlin
Italy: Napoli, Lazio, FC Inter, AC Milan
France: Paris Saint-Germain, Lens
Scotland: Celtic
Portugal: Benfica, Porto
Netherlands: Feyenoord
Serbia: Red Star Belgrade
Austria: RB Salzburg
Ukraine: Shakhtar Donetsk
What Edition of the Champions League is This Year's Competition?
This year will mark the 69th season of Europe's premier club football tournament organised by UEFA.
Watch UEFA Champions League online – Final Thoughts
That's all you need to know about UEFA Champions League live streaming using Smart DNS or VPN.
Whatever you need, like literally anything, just give me a shout-out in the comment section and I'll be ready to help you out.