How to Watch Paramount Plus Anywhere in the World
|
Do you want to watch Paramount+ outside the US? CBS All Access took a solid stand for around 7 years, but now, the company decided it's time for a full rebrand – enter Paramount Plus. Although rebranded, Paramount+ is still geo-restricted.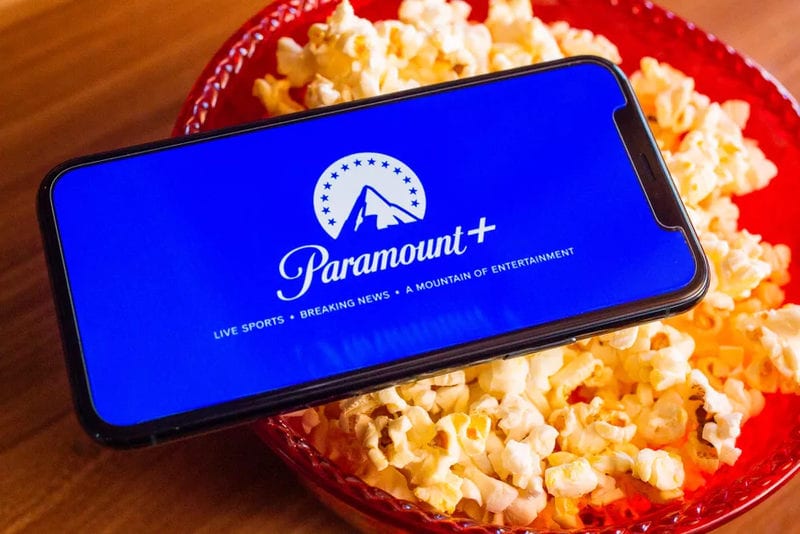 In other words, live content and most of the channel's library are only available in the US.
That's not a big deal, actually, as this guide was created to solve this issue. With that said, here's how you can watch Paramount Plus anywhere.
Access Paramount+ Anywhere – Quick Guide
Time needed: 5 minutes
We're not going to take too much of your time, which is why we've inserted the solution right ahead. Here's how you can watch Paramount+ anywhere outside the US
Subscribe to a VPN service.

ExpressVPN is highly recommended as it offers blazing-fast speeds.

Download and install the VPN app on your device.

You can get the VPN app on Android, iOS, PC, or Mac.

Activate the VPN software and sign in with your credentials.

Once in, open the server list.

Connect to an American server.

This will give you a US IP address.

Launch the channel's app or website.

Learn how to get the Paramount+ on any device in the walkthrough below.

Sign in with your Paramount+ account.

If you don't have one, follow the steps in the comprehensive guide below to subscribe to the service.

Start watching Paramount+ anywhere.

Stream thousands of TV series or movies wherever you are.
The In-depth Walkthrough
We still have a lot more to talk about. If you wish to learn everything about Paramount Plus, keep scrolling:
What You Need
Unblocking Paramount+ outside the US requires the following:
A credible VPN.
Paramount+ subscription.
A supported streaming device.
CBS All Access No More – Enter Paramount Plus
CBS All access had a long, successful run in the United States, harnessing more than 8 million subscribers as of November 8th, 2020. In fact, the number has grown this much due to the fact that it was the official host of the 2021 Super Bowl.
Now, ViacomCBS's subscription-based streaming service has been rebranded to Paramount+ back on March 4th, 2021, following the 2019 re-merger of CBS and Viacom. What does that mean for the already-existing subscribers?
Well, that means new content and more variety as their account will still be completely functional. CBS All Access subscribers will be shifted to the new rebranded channels; nothing will be lost in the process.
Paramount+ will host more than 30,000 episodes of TV and 2,500 movies, plus 36 original series arriving this year. It's going to be the home of series like Star Trek: Discovery and Star Trek: Picard, but it definitely won't stop here.
Each streaming service nowadays has its own benefits to offer. Paramount+ combines everything. There's live TV streaming, kids' shows, original shows, and most importantly, like HBO Max, it'll have major movie releases.
As for pricing, Paramount Plus will share the same plans CBS All Access did:
Limited Commercials: $5.99/Month, $59.99/Year
Commercial-Free: $9.99/Month, $99.99/Year.
If anyone is a fan of saving up, opting for annual subscriptions will give them over 15% OFF the monthly price. The subscription plans are similar. However, what differs here is the free trial. With CBS All Access, all the new users got was a 7-day free trial. Paramount+ raised the bar, extending that duration to 30 days.
In other words, new subscribers will be getting a monthly subscription, along with an extra free month, which is a huge benefit, considering the amount of content on the table.
Is Paramount+ Available in My Country?
The free trial isn't the only enhanced property Paramount+ has over CBS All Access. In fact, All Access was only available in the United States, blocking anyone living abroad, courtesy of geo-blocking.
Paramount Plus expanded its coverage area a bit more, giving access to countries CBS All Access couldn't get in its 7-year run. At first, Paramount+ was made available in the US and Latin America on the day of the service's rebranding.
After that, and exactly on March 25th, 2021, Nordic countries had the privilege of watching the new channel's content. A few months later, ViacomCBS's subscription-based streaming service will go all the way to the Land Down Under, where Australians can enjoy some premium American content.
So, what about the others? What about Australians that can't get a hold of the channel due to its delay in release? Just like All Access and other streaming services, Paramount+ also applies geo-blocking, where it uses geolocation techniques to pinpoint where its users are located.
With this information, it can block anyone outside its area of coverage from watching its programs.
The Errors
There are several types of messages users will get. Here they are:
"404. Sorry to interrupt your programming… but this page you're looking for doesn't exist. You'll be redirected to our homepage in 1 second, or you can browse your favorite shows now."
"The new Paramount+, home to the world's favorite stars, stories, and brands, is coming soon. Get ready to experience a diverse collection of new originals, exclusive shows, and blockbuster movies at an exceptional value."
"Paramount+ is not yet available in this country. We are currently adding new countries. Please check back soon."
"An Error has occurred."
"Oh no! Something went wrong. Please tap Retry to refresh the page."
"Oops! This video isn't available outside your country."
"We are currently experiencing some technical difficulties. Please check again later."
The second message states that the service is coming soon, but the problem is that the country we tried to access the channel from isn't mentioned on Paramount Plus' website.
Now, while Paramount has all the tools to block outsiders, we're here to prove it wrong. With a simple technique, everyone who goes through this guide will be able to stream Paramount+ wherever he/she may be.
Paramount Plus – What a VPN Can Do
As mentioned, Paramount+, like CBS All Access, Amazon Prime, and Netflix restrict their content to certain regions. One more method to change your region is VPN.
A Virtual Private Network re-routes the users' whole traffic through servers located in the USA or any other country they choose. All they have to do is connect to the right server, and the VPN will do the rest of the job by granting them a temporary IP address in the country where the server is located.
As a result, when the user approaches the channel again, it'll take on the impression of him/her being a visitor from within its area of coverage, granting them complete access to its service.
Aside from that, a VPN is a cybersecurity tool that encrypts users' data to protect them from all sorts of online threats. Not to mention that it grants them total anonymity while browsing the web.
It doesn't stop here. A VPN has more to offer:
A VPN enhances your online security using military-grade encryption.
It anonymizes your internet browsing by hiding your IP address.
A VPN allows you to bypass ISP throttling, guaranteeing better speeds.
There are virtually hundreds of VPN providers online. When comparing different VPN providers, make sure the one you choose offers unlimited bandwidth and high-speed streaming. We're currently ranking ExpressVPN as the top choice, but that doesn't mean it's your only one.
Based on a thorough evaluation process, we've rounded up 4 of the best VPNs to use with Paramount+. Check them out in the table below.
A VPN Alternative – Smart DNS
Smart DNS enables anyone to bypass all sorts of geographic restrictions. This makes it possible to visit any blocked site and access streaming services from around the world.
Smart DNS intercepts the necessary data that verifies the users' location when they access geo-blocked sites. Therefore, Paramount+ will be tricked into thinking they're accessing it from inside the USA. Smart DNS capabilities can be summed up as followed.
Smart DNS does not modify users' local IP addresses. This means their access to Now TV in UK or CBC in Canada will not be revoked.
No data encryption means that Smart DNS does not influence or slow down the Internet speed.
Smart DNS works on all platforms. iPhone, iPad, Android, Xbox, Playstation, Fire Stick, Apple TV, Windows PC, Smart TVs, and Mac are all compatible with Smart DNS.
Smart DNS is severely hindered by ISP policies such as DNS hijacking or Transparent Proxies.
No additional software is needed for setting up a device with Smart DNS.
Paramount+ is a new on-demand service. Make sure that the Smart DNS service you want to subscribe to has Paramount+ in its list of unblocked channels.
All of the VPNs in the table presented above offer Smart DNS for free. However, BulletVPN is the only one that has a 1-day free trial, allowing new customers to test their service out, risk-free, using no credit card information whatsoever.
How to Create a Paramount+ Account Outside the US
With a VPN, you can now access Paramount Plus' website or app wherever you are. However, you can't stream any content without having a subscription. Therefore, to subscribe to Paramount Plus, this is what you need to do:
Connect to an American VPN server.
Head over to https://www.paramountplus.com/
Click on Try It Free.
Choose your preferred plan by clicking on "Select Plan."
Fill in the necessary details, including a valid US Zip Code. You can use 99950. Click Continue.
Submit your payment method and click on Start Paramount+.
You now have a Paramount Plus account.
How to Get Paramount+ on Any Device Outside the US
With a VPN and a Paramount+ subscription, you can now proceed to get the channel on your streaming platform. Here's what you need to do:
Android
Paramount+ has a dedicated application on Android devices. We're referring to mobiles, tablets, TVs (Nvidia Shield, Sony Bravia TV, and select Xiaomi devices).
To get Paramount+, the following steps should be taken:
Install the VPN on your device and connect to a US server.
Switch your Google Play Store's country to the US and download Paramount+.
Launch the channel's app and sign in with your credentials.
Enjoy thousands of shows and movies anywhere.
iOS
On your iPhone and iPad, follow the steps below to get Paramount+:
Install the VPN on your device and connect to a US server.
Switch your Apple Store's region to America and get Paramount Plus.
Activate the Paramount+ application and sign in.
Start watching and enjoy.
PC/Mac
When it comes to watching Paramount Plus on PC or Mac, your task gets a lot easier. This is what you need to do:
Install your VPN's client on your desktop device and connect to a US server.
Head over to https://www.paramountplus.com/
On the top right of the screen, click on sign in.
Enter your Paramount+ credentials.
Pick your video and enjoy.
Smart TV
Samsung and LG Smart TVs have become popular streaming hubs that host a wide variety of channels, including Paramount+.
To get the channel on your Smart TV, you must follow the steps below:
Install the VPN on your router or configure Smart DNS on your Smart TV.
After that, change your Smart TV's region to the USA and download the Paramount+ app:
Launch the app and sign in with your account.
Watch Paramount Plus wherever you are.
PS/Xbox
If you're using your gaming console as a streaming device, you'll be able to get Paramount+ by following these steps:
Set up a US VPN connection on your router or configure Smart DNS on Xbox or PlayStation.
Change your device's region to the US and get the Paramount Plus app.
Launch the channel's app and sign in.
Start watching Paramount+ anywhere.
Apple TV
Roku
VPNs on Roku have no native application. Therefore, to get a US VPN connection and the Paramount+ app, these steps are required:
Install your VPN or configure Smart DNS on your router.
Change your Roku account's country to the USA and get the Paramount+ app.
Activate Paramount and log in.
Start watching anywhere.
Chromecast
Streaming Paramount through Chromecast while abroad is quite a hassle as you can't get the application outside the US unless it's already built-in.
However, you can still use your Chromecast by setting up a VPN on your router, getting the app on your iOS or Android device, and casting it directly to your Chromecast device.
FireStick
Just like Android, VPNs can be directly installed on FireStick. Therefore, once you get the VPN app, follow the steps below:
Use your VPN to connect to an American server.
Change your Amazon account's country to the US and get the Paramount+ app. Sideloading also works.
Launch the channel and sign in.
Watch Paramount anywhere.
Paramount+ Anywhere – FAQ
If you have more questions about Paramount+, you'll find the following section very helpful:
What Devices Can I Stream Parmount+ On?
Paramount+ is currently available on streaming devices listed below. As you can see, the channel is trying its best to expand its reach to every single screen available in a household:
iOS
Fire TV
Android
Android TV
Chromecast
Roku
Apple TV
Vizio TVs
LG TVs
Playstation
Portal TV
Samsung smart TVs
PC
Mac
Xbox
Xfinity Flex
What Can I Watch on Paramount+?
Paramount+ has over 30,000 episodes of TV and 2,500 movies, along with original series. So, you know you'll be getting a lot for $5.99/month. Check the list below:
Star Trek: Discovery
The Good Fight
Star Trek: Picard
The Stand
Why Women Kill
Tell Me a Story
Strange Angel
No Activity
The Twilight Zone
Interrogation
Coyote
One Dollar
Younger
Halo
Crashletes
Can I Watch Live Sports on Paramount+?
Aside from the shows above, Paramount+ hosts the world's top sporting events, including:
UEFA Champions League
UEFA Europa League
THE NFL
The Masters
SEC
The PGA Championship
National Women's Soccer League
NCAA Division I Men's Basketball Championship
PGA TOUR
Can I Watch Paramount+ For Free?
Technically, you can. While you still have to provide your credit card information and pay for the service eventually, you can, however, benefit from Paramount Plus' 7-day free trial.
How Much Does Paramount+ Cost?
Paramount Plus has two plans. The Essential Plan for $4.99/month – with limited ads and the Premium Plan for $9.99/month – no ads and the ability to download content.
How Many Devices Can I Stream Paramount+ on Simultaneously?
You can watch Paramount Plus on three simultaneous devices.
Watch Paramount Plus Anywhere – Final Words
That's mostly all you need to know about unblocking Paramount+ anywhere. Using Smart DNS and VPN gives you the freedom to access geo-blocked content whenever and wherever you want.
If you face any issues while setting up your device with either Smart DNS or VPN, please leave a comment. We'll do our best to help you out.