In a mood for some TV shows, maybe on ITV or USTVNow? How about binge-viewing Youtube videos? Oh, wait, why not all of the above? Simple, get Kodi. Finding the right add-on for streaming can be a bit daunting. But hey, that's why I'm here. Moreover, you still need to look out for regional restrictions. The add-on is worth nothing if you can't access it. One simple question, do you want to stream the best TV shows on Kodi? Alright then, here's what you need to do.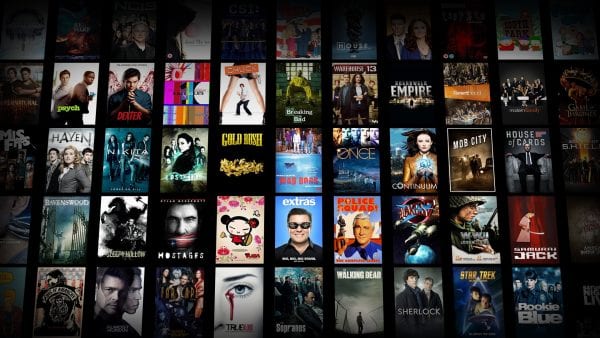 How to Watch TV Shows on Kodi – Best TV Series Addons
Today, we'll be talking about official add-ons that will help you watch the best shows on your Kodi. I don't know about you guys, but I've been using Kodi for a long time now. It's a very good platform to elevate your streaming experience and enjoy a wide range of content from all around the world.
Let me give you a small taste of what you'll be able to include on your Kodi.
Install Kodi Add-ons
Now, let me teach you how you can get Kodi add-ons on your platform. It's not that hard and I'm going to give you an example using USTVNow. If you're ready, let's get down to it:
Create a USTVNow account:
Before you can access USTVNow, an account is required. Here's how you can create one:
First, you need a USTVNow account. Go to their website and click on Sign Up.
After that, on the registration page, click on Sign Up again. Note: Do not submit your Facebook or Gmail accounts.
Once that is out of the way, enter your details. As for the country, don't use the United States.
Finally, agree to the terms and conditions.
Now, an email will be sent to you. Follow the link to confirm your USTV account.
Enjoy US content using Kodi on your device.
Install the Add-on on Kodi
Now that you have a valid account, we can proceed and install the official USTVNow add-on using Kodi. Let's to a look at a very comprehensive step by step process below:
Head over to your Kodi Add-ons and click on the Package Icon.
On the next screen, tap on Install from Repository then Kodi Add-on Repository.
Search for USTVNow's add-on and click on it.
Now, choose "install" and wait for the installation process to finish.
When that's done, head back to Video Add-ons and choose USTVNow.
Sign in with your username and password.
Enjoy free American TV.
Update to Kodi Leia 18
Don't have the latest Kodi Update? Follow the guides below according to the device you're using and you'll have Kodi Leia in no time:
More and More Add-ons – VPN to the Rescue
Wherever you are around the world, having Kodi is very important as you get to tap into a wide range of content in one simple app. However, what you get to access is limited to what your country has to offer. In other words, many Kodi add-ons are restricted to certain regions. 
Take USTVNow for example, the app is only available in the United States. That's why you need to use a VPN to shift your whereabouts and appear in the country where the add-on is available. A VPN has a lot of benefits when it comes to operating a Kodi. Let me shed some light on the matter a bit more:
First things first, a VPN heightens your security. It works by encrypting your data with military-grade security features that keep you completely safe when you're browsing the web.
Privacy comes first when you're using Kodi. You don't want an email stating that you're violating copyright laws. That's why you need to hide your identity. Luckily, a VPN does that with a cherry on top. You get to cloak your IP address and replace it with a temporary one as long as a VPN connection is in place. Now, you can surf the web anonymously and not even your ISP can see what you're doing.
Your ISP likes to tamper with your internet connection every time you use a lot of bandwidth. To avoid such connection throttling, you need to use a VPN. That way, your ISP won't be able to figure out who you are and what IP address you originally have.
Best VPN for Kodi
In my years of using VPNs, none of them has grabbed my attention the way ExpressVPN did. It's considered to be one of the tops in the industry with over 3000 servers across 94 countries. Looking for security? They got you covered. You name it, zero-log policy? High-level encryption? A Kill Switch maybe? All included in a single subscription.
Not to mention that you can connect 5 devices simultaneously. Give them a try, they offer a 30-day money-back guarantee in case you change your mind. Or simply, check the following best VPN for Kodi and pick an alternative.
[tableDate]


30-Day Money-back Guarantee
Unlimited Bandwidth
Apps For All Your Devices
24/7 Live Support
Visit ExpressVPN
Is Kodi Legal and Safe to Use?
Kodi is safe and legal, but that depends on the way you use it. There have been some legal issues with the platform due to illegal ways of operating with it.
I've given you all the official add-ons you need. Don't go and use unofficial ones for the fun of it. It's not fun when you get in trouble for watching pirated content. Stay safe and use a VPN to stay anonymous all the time while streaming on Kodi.
What TV Shows Are You Getting?
That's a very important question, to be honest. Well, it depends on the channel you wish to use. If Kodi has an add-on for the channel, you're definitely getting the show. According to the list I presented above, here are the shows you'll be able to stream:
Miranda
Frozen Planet
The Chase
Midsomer Murders
Chosen
Poirot
Marple
Heartbeat
Kingdom
Hunter
Hell's Kitchen
White Teeth
Chillers
Snatch
StartUp
US & Them
How to Stream TV Shows on Kodi for free? The Wrap-Up
To sum it up, you first have to get Kodi if you haven't done so already. Next, you need to install official Kodi TV shows addons like USTVNow. Last but not least, watch US TV series on Kodi free of charge. If you get stuck while trying to watch TV series on Kodi using this tutorial, post a comment below and I'll do my best to help you out.